To make your life that much easier, we have put together some nifty gift sets with some of our fave accessories - and the best part is that they come beautifully wrapped and ready to pop under the tree for the big day (we won't even mind if you take credit for the wrapping yourself 😉).
Multiple colourway options are available for each set, as well as personalisation for any sets that include tassels.

EVERYDAY CROSSBODY BAG + BOTTLE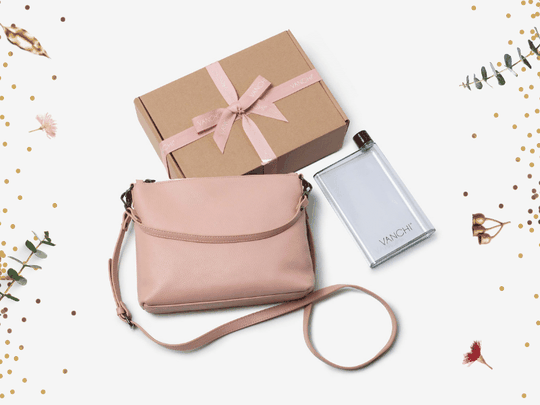 This gift set makes the perfect present for everyone – Mama or not! Our stylish Everyday Crossbody bag is deceptively roomy and has tons of pockets to keep all the essentials (such as phone, sunnies, and wallet) close at hand, and the VANCHI Slimline Water Bottle fits neatly inside for easy hydration on the go – say goodbye to those pesky single-use plastic bottles. 

EVERYDAY CROSSBODY BAG + BOTTLE + TASSEL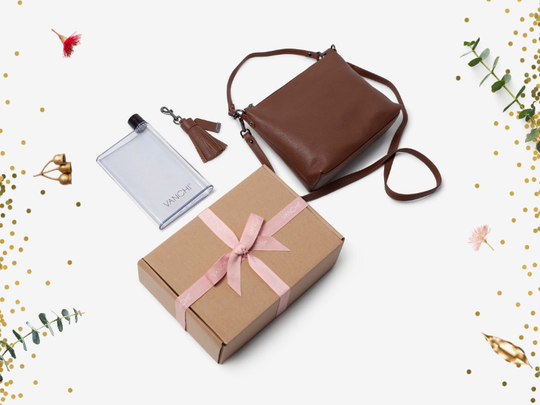 If there's one thing we can guarantee, it's that this gift set is not one of those presents that's going to sit at the back of a cupboard collecting dust! The deceptively Roomy Everyday Crossbody Bag has a stylish versatile design that pairs perfectly with the Leather Keyring Tassel and will look at home whether you're rocking a comfy getting-stuff-done outfit, or dressing up for a night out with the girls. Plus the VANCHI Slimline Water Bottle will make sure that they stay refreshed, whatever the day (or night) may bring.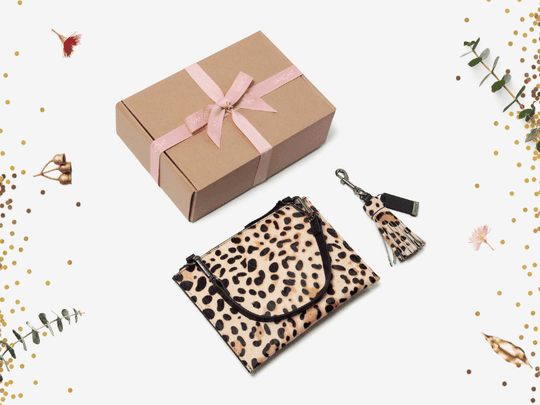 A gorgeous gift, the VANCHI Leather Pouch and Tassel gift set is perfect for carrying your phone, cards, and keys and will quickly become a go-to bag. This set is the perfect addition to one of our beautiful bags for a pop of colour or personality, but also holds its own as a striking standalone clutch.

For that person who has everything, this gift set makes a thoughtful present that they will be sure to get a ton of use out of. The chic tassel keyring is a cute addition to keys or a VANCHI baby bag, backpack, clutch or pram caddy and the Slimline Water Bottle will ensure that you always have water on hand – perfect for staying hydrated during those summer adventures.

Love At First Touch Guarantee
Purchasing a Nappy Bag is a big decision, and we know you'll want to get it just right. Although we're sure you'll agree that VANCHI's look stunning in pictures, they look even better in real life (#nofilter) and there's nothing like getting all touchy feely with a bag to know that it's right for you. That's why we offer the Love-At-First-Touch Guarantee – we know you'll love the feel of our high quality materials, but to give you peace of mind and confidence in your decision we offer 30 day full-refund returns if you're not 100% smitten with your VANCHI.